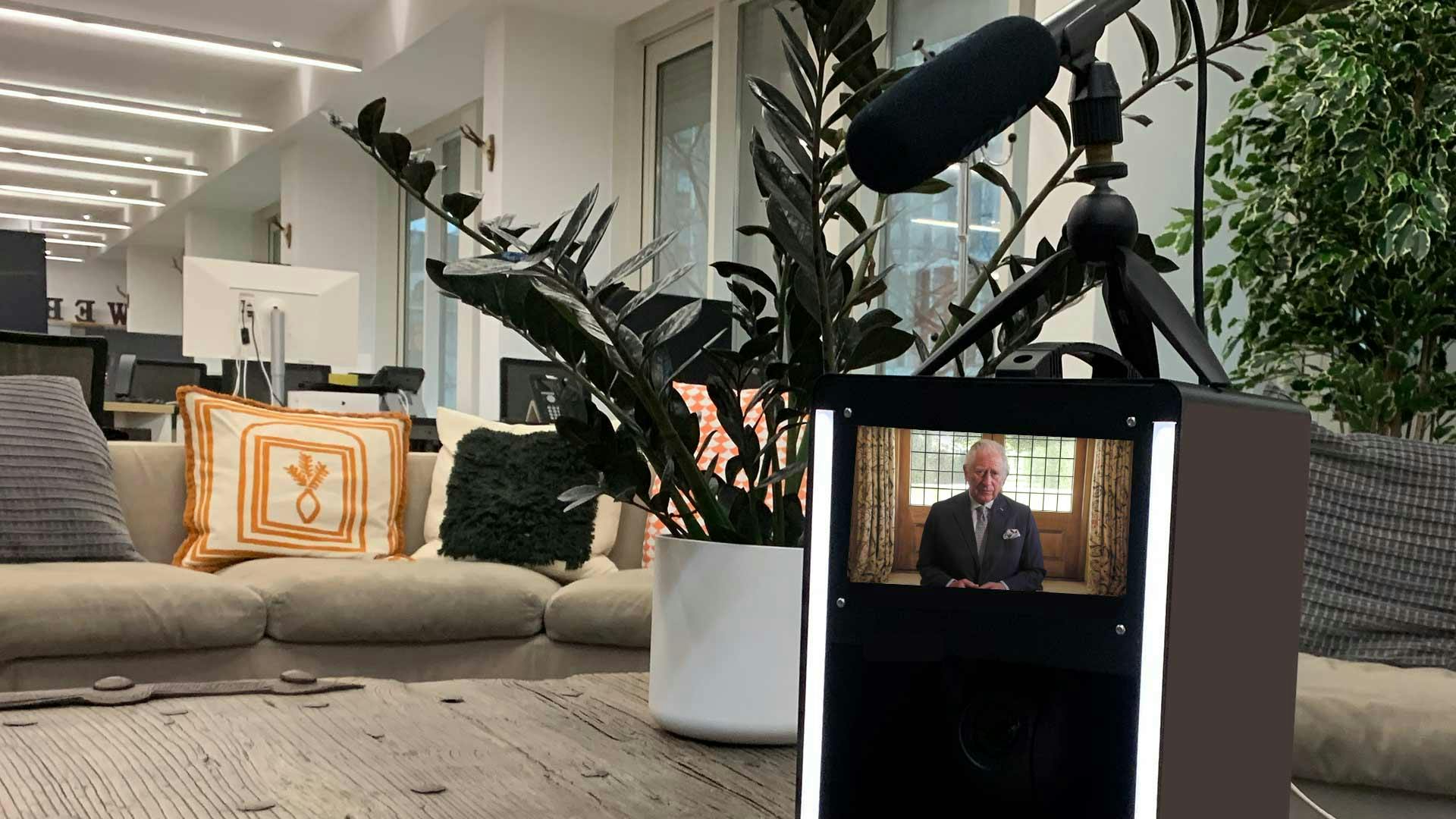 Smart Studio
Convenient, broadcast quality remote filming and production solutions with dedicated directors that reduce costs and carbon emissions.
Smart Studio enables broadcast quality production without any crew on location. High quality camera, audio, autocue and lighting is all controlled from our office, overseen by a director who can communicate to the remote subject.  We can record or play out live into conferences or TV broadcasts.
Smart Studio reduces production costs, reduces your carbon footprint, is convenient and with our dedicated producers and directors enables editorial consistency.  The built-in autocue together with our scripting and coaching options means leaders can be confident of performing their best in every film.
We offer two products, Smart Studio Home and Smart Studio Office depending on your specific production requirements.
Smart Studio Home
A "studio in a box" which can be delivered to location or set-up permanently in a home office.  It just requires standard power and home internet.  We can film broadcast quality content at your desk without any crew on site, directed and controlled by our team at our studio in London. We are able to speak over video call for direction and also deliver autocue into the built in screen.



Smart Studio Office
This is a more bespoke set-up offering higher quality camera, audio and lighting.  We install the kit in an area in your office, working closely with your IT and facilities team. Once installed if offers a simple, convenient, permanent studio for use anytime by your team without any crew needing to be on site.  Our dedicated team of production staff can film high quality broadcast footage all controlled from our studio, then edit it in to a film or deliver it live into a conference or TV broadcast.