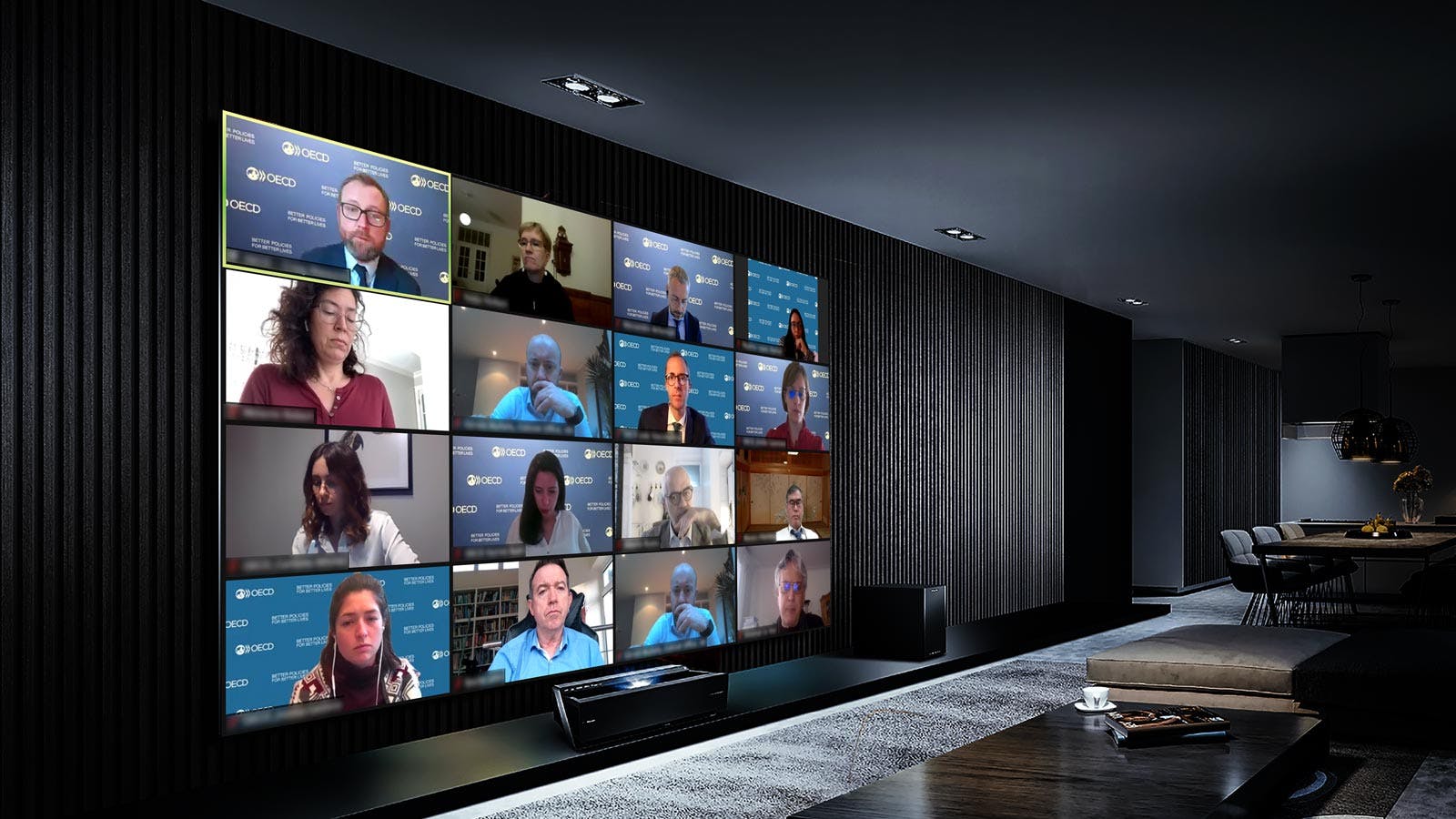 Cabinet Office
Tackling Misinformation
The Tackling Misinformation virtual event, hosted by the UK Government and OECD, was a virtual event that built on the ongoing conversation regarding government's responses to the challenges of misinformation related to COVID-19 and beyond. 
The first part of the event set the agenda with lightning talks and keynote speakers broadcast to an international audience through a bespoke website, with live caption feeds provided in Spanish and French.  The ambition was to make this section interactive, so we developed word cloud polls providing instant feedback to the audience, which also enabled the Cabinet Office to collect valuable insights.


The second part of the event took place as an enhanced Zoom call with animated stings and graphics for a subset of 200 attendees from the initial event.  This provided the opportunity for participants to discuss developments and responses to misinformation in breakout rooms.  The keynote speeches were translated into Spanish and French using Zoom Simultaneous Interpretation.